KUALA LUMPUR — Malaysian Prime Minister Tun Dr Mahathir Mohamad has clarified on an international news report. Amid the renewed spotlight on his successions plans for Mr Anwar, Dr Mahathir reportedly told US-based broadcaster CNBC on Sunday that he would step down in three years.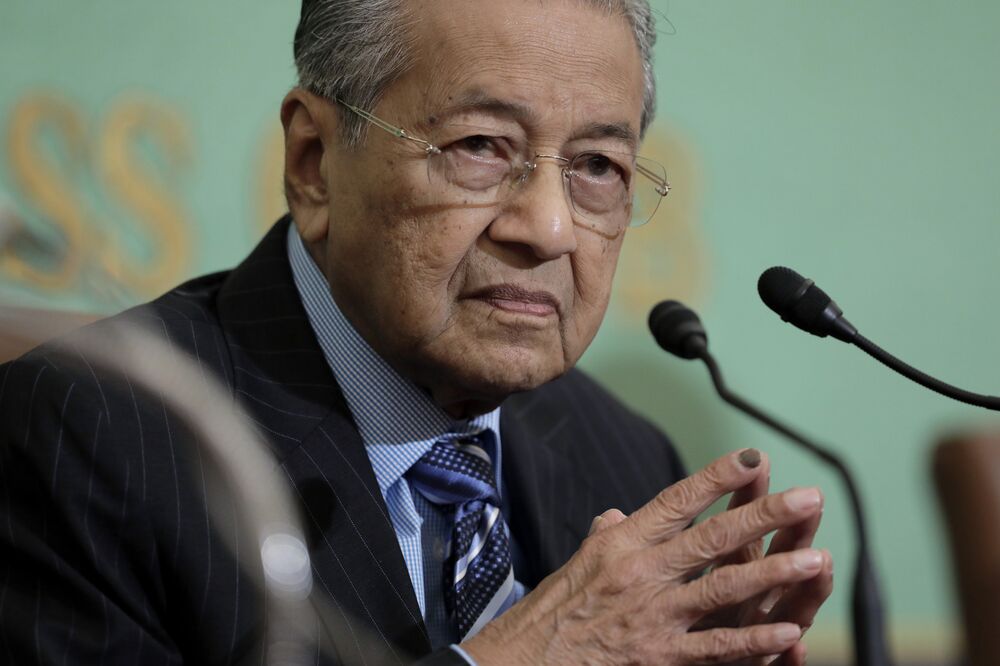 "When I said three years, I meant three Jupiter years." Fail Malaysia Today (FMT) quoted him telling reporters at a Hari Raya open house celebration on Monday night.
A year on Jupiter is equivalent to 12 years on Earth.
"Those lowly educated American journalists always seem to prefer misinterpreting and misquoting me rather than clarifying my position. This would not have happened if they had undergone a proper Malaysian education," News portal Malaysiakini quoted him saying.
It is unclear whether Dr Mahathir meant that such misinterpretations would not have occurred due to more journalistic competency or the fact that the journalists are most likely to be unemployed if they had studied in Malaysia. Locals news publications are divided on his meaning.
Some said that it is the former while others argued that it must be latter interpretation as the prime minister, of all people, should know how much the Malaysian Education System prepares students for the workforce.
"As far as I'm concerned, I have made a promise that I will step down and that Anwar will succeed me… but I cannot tell you when," he was also quoted saying.
"Our citizens take so much pride in their rubber time, whereby people who are supposed to meet at 6 pm only leave their house at 6. If that is the national culture, shouldn't their prime minister embrace it as well? I will leave my post in the fullness of time, when the hour is auspicious – and most importantly – when I want to do so. I promise that it will be no more than three (Jupiter) years."
Dr Mahathir previously said before the 14th general election last year that he would only be PM for two years. A true "rubber time" practitioner indeed.